The UK REACH Article 26 and IUCLID Software Online Clinic will be hosted on 10:00am – 12:30 am Wednesday 17 Nov. 2021. Mr. Dean Winder from CIRS Europe is invited, as one of the speakers, to speak at the meeting.
About the Presentation
The UK left the European Union as of 31st December 2020 and with it the entry into force of the UK REACH regulations. The notification phase of the UK regulations opened on the 1st January 2021 with a series of deadline dates depending on the type of registration(s) organisations held.
The presentation will be delivered by representatives from DEFRA, UK Environment Ministry and Chemical Inspection and Regulation Service – CIRS, a REACH consultancy who have undertaken a number of registrations and article 26 inquiries.
About Chemical Business Association
The Chemical Business Association is the voice of the UK chemical supply chain. It represents a wide range of businesses – from distributors and traders to manufacturers and blenders as well as logistics and service providers. The majority of our members are small or medium-sized enterprises.
Chemical Business Association delivers three key services to its members:
Advocacy for your business – representing your business in Whitehall, Westminster, and Brussels. The Chemical Business Association has effective working relationships with regulators and legislators and plays an active role in the European Association for Chemical Distributors (Fecc) and the European Chemical Industry Council (Cefic).
Compliance information and advice – key information to maintain your business in compliance with the regulatory and legislative framework. We will keep you fully briefed on regulatory changes as well as helping you minimise the costs of regulatory compliance.
Seminars and workshops – need-to-know information through the Association's established programme of seminars and workshops. The Chemical Business Association has also made a commitment to deliver compliance training on demand to its member companies – subject only to its economic viability and co-ordination with events already scheduled.
About CIRS
CIRS Group is a leading product safety and regulatory consulting firm providing expert regulatory information, tailored scientific research solutions, valued product regulatory compliance service as well as product testing to help our clients gain a competitive advantage by reducing business risks associated with regulatory affairs.
With its headquarters based in China and subsidiaries located in the Republic of Ireland, South Korea, the United States, the United Kingdom, CIRS Group utilizes its technical expertise, various resources and international network to provide global strategies and local approaches to regulatory compliance across multiple industries such as chemicals, plant protection products, biocides, cosmetics and ingredient, medical devices, food, beverage and consumer goods.
Speaker Info: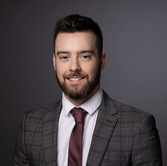 Mr. Dean Winder
Senior Regulatory Consultant, CIRS Europe
Email: dean.winder@cirs-reach.com
Further Information